Finding and E5 Relocating to the Right Home in Hackney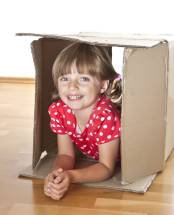 The place you live is not merely a building but a place where you go in order to feel safe, comfortable, relaxed and to be with loved ones, to rest or to use, retrieve or store your goods. It is at the heart of your life, where a day begins and ends. It should reflect your personality and lifestyle, allowing you to live the way you want to and enhancing your routine. Sometimes, though a home can be lacking and you will need somewhere different that is better, bigger and more in tune with what you need. This all can be applied to your office, because a lacklustre structure can let your entire company down. Finding a new home can be difficult but moving there can be even worse. There are countless chores and tasks awaiting you, all of which can take a long time and require vast amounts of effort and energy. If you want to ensure you find the residence perfect for you while transitioning to your new address with ease, all you have to do is call Hackney Removals today and we can assist with all your move needs in the Hackney area as soon as you call us on 020 8746 4439.
Before we get into all the details of your move and what support we can provide, you should focus on your new abode and in turn your new life. Your latest abode should have all the features and facilities you need, from additional bedrooms, more space, a garden, garage, attic or basement and rooms you previously lacked such as an office, library or nursery. You current home may not mirror your tastes so you will want somewhere that goes with your style or can de decorated appropriately. Your lifestyle may have changed and so you need an abode that can keep up with it. Three will be items when you have special and even mandatory requirements, such as needing disabled access, rooms on a specific floor, etc, so you cannot forget about this when making your move. The surrounding area should be pleasant, safe, have all the things you need such as transport hubs, banks, shops, restaurants and schools, nearby.
Your new office should be similar to all of these things. Having additional room allows more staff to work for you, give you more room to display or store products as well as other important files and goods. You will have to guarantee that the building can be accessed easy by staff, customers and clients, and it is imperative that you have wheelchair ramps, etc. The building should be safe and clean, which will allow staff to work comfortable and others to have confidence in you. The location should complement your business and be sow here people can discover you easily, allowing for a maximum exposure.
Hackney can offer all of these things and is one of London's prime relocations. It can be found in the centre of the region, just north-east of The City. It uses the E8 postcode district and is within the Borough of Hackney. Its history dates back many hundreds of years when several tribes lived here. It became a popular place to live during the Tudor era, with nobles visiting frequently, with Henry VIII's palace being here in 1535. Many homes and theatres were soon erected and the area developed into popular again in the Georgian period as rural retreat.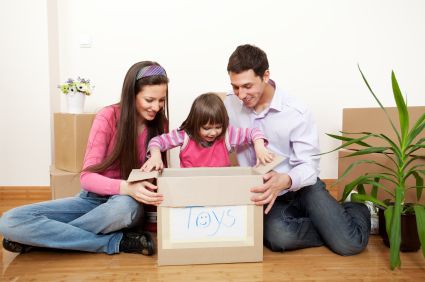 Today, Hackney is home to a large orthodox Jewish community in the Stoke Newington and Stamford Hill locations. Gainsborough Studios is famous landmark for being the place Alfred Hitchcock made many of his films. Hackney has undergone much restoration since the Second World War to create new home and business location and today many parks can be found here. Other notable spots in Hackney include The Hackney Empire music hall, the learning and technology centre, which features the Central Library, Hackney Archive and Hackney Learning trust, St. Augustine's Tower, the Narrow Way shopping centre and the old Burberry Factory.
There is a lot to look forward to when moving to or around Hackney, and with our help you will be there in no time. We can help to guarantee a successful experience with one phone call because our operators will fill you in on all aspects of the process, telling you what has to be done, what is needed and so on. We will be eager to hear about your move because the more we know about where you are going, what times have to be handled and so on, allows us to tailor things to your needs. We can then tell you about all the services we offer in detail, and there are no packages so you select what you need us to do. We can take care of everything or just one step, from the beginning or at the very end. We will offer you a free quote that you do not have to commit to over the phone, ensuring you get exactly what you desire at the best price.
We can send you a skilled team or Hackney movers who can swiftly and safely handle your entire move. They can sort and pack your good, using the best materials that will keep them secure. They will have the strength to carry these containers and your furniture into one building and from another, putting safety at the forefront. We have many vehicles in which we can get your goods all across the country or just down the road. We can provide Hackney storage facilities to hold onto your goods for any amount of time and we can provide a Man and Van service for smaller Hackney removals. If you are leaving or moving to Hackney from abroad, then we can offer all the assistance you need.
For more details about what Hackney Removals can do for you, contact us today.