Let Our E5 Furniture Removals Hackney Team Do All the Hard Work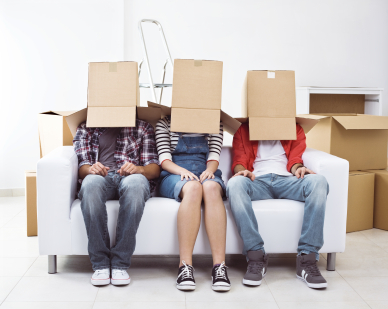 Our team of expert E5 removals specialists will make your dream move go quickly and easily. They know, from years of experience, how best to take care of your furniture so that it arrives at its destination they way in which it left the old property. Entrusting your goods to people you don't know is a huge step and we realise that the only way to alleviate these concerns is to provide a top quality service by only using the best professionals and vehicles. We know that this is a weight off our customers' minds. Because of the weight of tables, sofas and beds, it is always best to have a professional team on your side. These items are bulky, heavy and require a little special attention- after all, we spend a lot of money on getting them in the first place so we need to take all the care we can when transporting them. Hackney Removals have already helped hundreds of people to relocate all of their furniture to a new home and would love to help you make your move quick and effective too. Our customers always come back to us because we guarantee a high quality removals service Hackney that always comes at a low price. Don't go through all the stresses and strains that doing your own E5 furniture removals Hackney can entail- hire the professionals so you can put your feet up and relax. Call us right now on 020 8746 4439 to arrange a free quotation based on your furniture removals needs. We guarantee that our prices simply cannot be beaten and we know that you will want to recommend our services to your family and friends too.
Because people are not used to carrying out such work themselves, there is often a danger that they will end up injuring themselves or their property during the process. People will strain their backs and legs with all the heavy lifting and are susceptible to dropping heavy items as they carry them up and down stairs. Our team have many years of experience in this field of work so know the best way to carry out their work safely and effectively. Not only is it much safer to employ a professional E8 furniture removals Hackney team such as ours, but it is often much cheaper than doing the work yourself too. A van hire for the day can be extremely expensive and needs to be filled up with petrol too. Our service is so affordable that you need not think about hiring a van and doing all of the loading and driving and unpacking yourself. After all, this is already an extremely stressful time for you and the last thing you need to be doing is a lot of hard work lifting and packing vans. We understand that our customers are busy people and so we aim to make their lives as simple as possible. If you would like to take all of the back ache out of moving your furniture to your new home, then get in touch with the E9 furniture removals Hackney specialists at Hackney Removals right now. We are sure that we are able to help you move quickly, safely and easily no matter how much or how little you need to relocate. All of our services are designed to be as effective and cost effective as possible so that our customers return to us time and again for their furniture removals needs. Call right now on 020 8746 4439 and we can arrange a free quotation for our furniture E9 removals service Hackney that is tailored to your needs.